fucking weird and ugh night.
oh well. no details. just ugh.
here's some weird pics of me...seeing as i never post here.
i'd changed out of my "real clothes" and im wearing a "going to bed clothes" in these....i'd never wear this IRL, esp not together...
just so we're clear haha.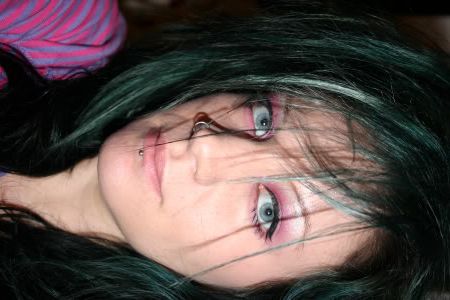 80's hair. deal.
i like this one a lot...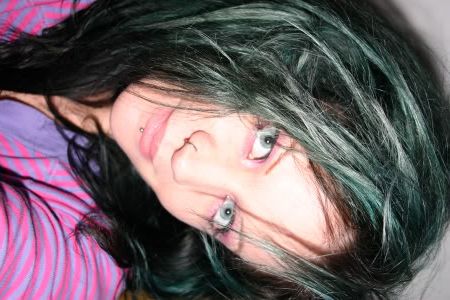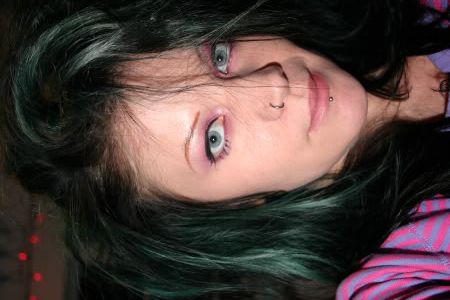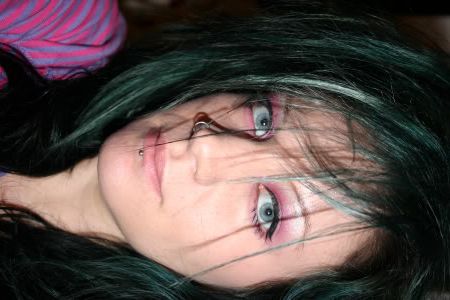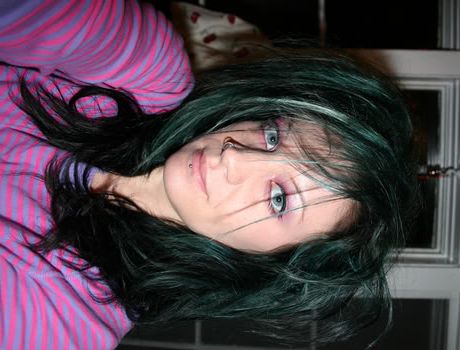 i wish this wasnt blurry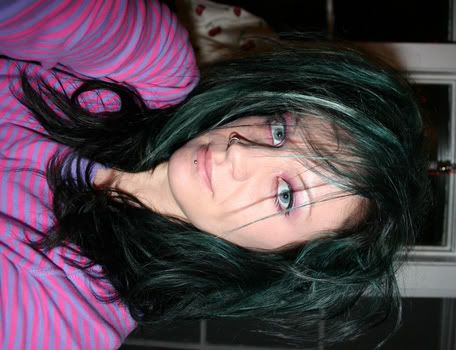 and a special treat...
OMG SAMARA!!!!
which is even better in BW.
haha.
these two cats (bailey and rusty) say hi.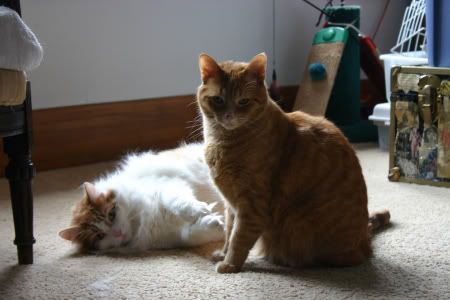 buster (my third cat) and her gimp thumbs (she has 5 on each foot) say fuck off though.
anyways. my hair had been up all like, Pink-style...then i took it down and josh (my bf) said i should take pics bc i looked 80's. so there we are.
in other news, my hair is really long.
well, that's not really other news. its still hair news.
Current Mood: fuck.
Current Music: WONDER SHOWZENNNN!!!!!!